Karin Donckers
International Eventing rider,
6 times participant of the Olympic Games for Belgium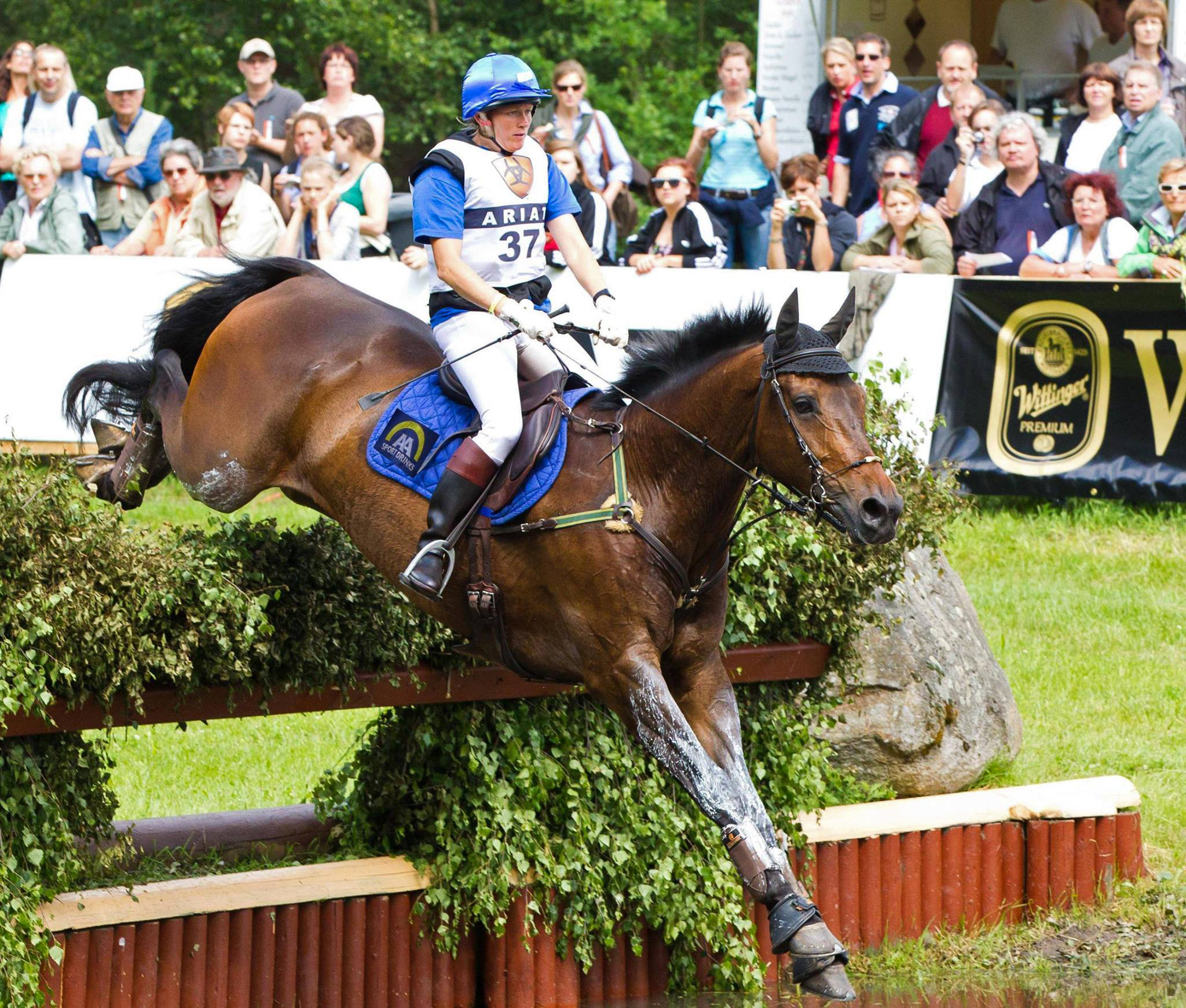 We've been using the The Equine Legcooler for many years to cools horse's legs with water.
The Equine Legcooler has been designed to cool horse legs and the system is a very suitable one to carry out this job. I use The Equine Legcooler daily to cool the legs of my horses I use for my competitions for the following reasons: To win time: the horses are able to be alone (without bellhop), and they can walk freely.
The system is easy to put on and off and horses will quickly adapt to the method. The sound of flowing cold water is relaxing for the horses. Furthermore, the possibility exists to cool 1-2-3 or all four of the legs at the same time.
If you hesitate about the effectiveness of the of The Equine Legcooler, it is easy to feel which places are cool and which are still warm. In other words; It is easy to detect places which need to be paid attention to in order to discover injuries or injury sensitive places.
All in all, the Equine Legcooler is a " Super Cool" cooling system, used for cooling horse legs of all horses as for rehabilitation as for prevention.
With kind regards,
Karin Donckers